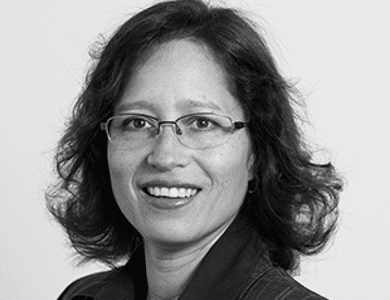 | Company | Position | Country |
| --- | --- | --- |
| Johnson and Johnson Innovation | Vice President, Scientific Innovation, Cardiovascular & Metabolic Diseases | United Kingdom |
Karin Conde-Knape is Vice President of Scientific Innovation, Cardiovascular & Metabolic at Johnson & Johnson Innovation. In this role, her main responsibilities are to identify, evaluate, set and manage external collaborations within the CVM area in Europe, Israel and Asia Pacific bringing additional value to the Johnson and Johnson pipeline.
Previously, Karin was Global Head of Discovery in the CVM DTA at Roche where she was responsible for all the Early Research efforts as well as the Translational Biomarker and experimental medicine group.  While at Roche, Karin was directly or indirectly responsible for identifying and managing numerous external collaborations with well renowned institutions worldwide. In addition, throughout her career at Roche, she had several roles, including laboratory head, project leader, head of pharmacology and co-department head in the CV and Metabolism Disease and Translational Area, both in the US and in Switzerland.  She was responsible for setting and implementing the pharmacology strategy for the portfolio in the CVM group in areas such as Diabetes, Atherosclerosis, Dyslipidemia, Kidney, and CV disease.
Karin received her PhD in Nutritional Sciences from the University of Connecticut, and completed her post-doctoral fellowship at Columbia University.