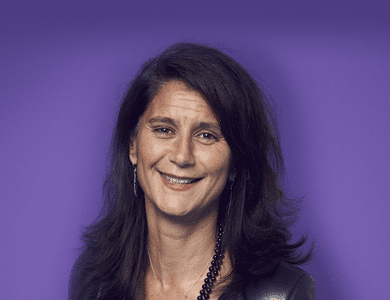 | Company | Position | Country |
| --- | --- | --- |
| With Association | Sofinnova Partners | Chairman | Special advisor | France |
Rafaèle Tordjman joined Sofinnova Partners' Life Sciences team as a research analyst in November 2001. Two years later she became an Investment Manager. At Sofinnova, she recently led a €4 million round of series A financing in Endotis Pharma, a French biopharmaceutical company in therapeutic glycoscience dedicated to drug discovery and development for cancer and inflammatory diseases.  Sofinnova Partners was the sole investor in this initial funding round. Rafaèle is a board member of Endotis Pharma and Endoart, a company developing vascular implants, as well as an observer at CoreValve, a company that has developed a proprietary delivery system for percutaneous aortic heart valve replacement based on a novel catheter and self-expanding approach on a beating heart.
Prior to joining Sofinnova Partners, Rafaèle Tordjman was a research scientist at the Institut National de la Recherche Médicale (INSERM) in Cochin Hospital, Paris. Before joining INSERM, she was a Medical Doctor specialising in clinical haematology and internal medicine. She obtained her PhD, with high honours, in haematopoiesis and angiogenesis from the University Paris VII followed by a post doctoral fellowship in immunology. Rafaèle obtained her medical degree and her specialisation in haematology and internal medicine as a five-year fellow in Paris University Hospitals.