EGID Symposium – 5th edition
THE GUT, INCRETINS, DIABETES
4th December 2018 | Lille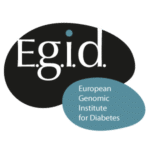 You are about to apply for the Best Poster Award. At the end of this form, you must submit your abstract.
Best Poster Award: € 1,000
RULES:
You need to be registered to submit an abstract.
The number of characters of the abstract is limited to 2,400 including spaces.
The title must not exceed 150 characters spaces included, authors and affiliations 300 characters spaces included
Accepted formats are pdf and doc/docx.
Age limit to apply for the award is 35 years old but there is no limitation to submit an abstract anyway.
If you are selected, your poster will be displayed during the 2 days of BioFIT (December 4th and 5th).
Deadline for Abstract Submission: October 31st, 2018.