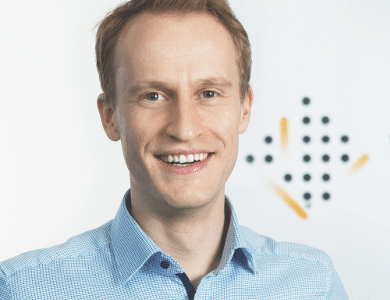 | Company | Position | Country |
| --- | --- | --- |
| Venneos GmbH | Managing Director | Germany |
David studied TUM-BWL and Molecular Biotechnology at the TU Munich. In addition, he received a degree in technology management from the 'Center for Digital Technology and Management' (CDTM) in Munich. David is one of the co-founders and managing directors of Venneos. At Venneos, David is responsible for finance, HR, PR.
In 2015, David was nominated as one of the 40 top entrepreneurial talents under 40 by the magazine Capital and, in 2016, labiotech.eu named him one of the Top 10 European Biotech Entrepreneurs under 30. He also serves as a member of the judging committee for the Science4Life Business Plan competition.
Venneos is a German high-tech startup based in Stuttgart. Founded in 2014 as a spin-off from Max Planck Society, it develops and markets the 'CAN-Q', the next generation for label-free analysis of biological cells. The CAN-Q is a versatile analysis platform with a fundamentally new readout based on electrical properties of biological cells (CAN-Spectroscopy). The CAN-Q allows customers to detect cellular changes for example in the area of cell adhesion which remain invisible with other technologies. In addition, only a minimum cell count is required per measurements and measurements become more objective. The CAN-Q has applications in (immuno)oncology, toxicology and pharmacology. Researchers in these areas as well as pharma and biotech companies are among Venneos' customers. The Venneos team was successful at the WECONOMY competition 2014, the Science4Life business plan competition 2015 and the TechCrunch Hardware Battlefield 2017.