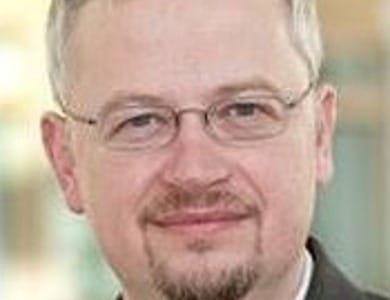 | Company | Position | Country |
| --- | --- | --- |
| Boehringer Ingelheim Ventures | Director and Investment Manager | Germany |
Detlev studied chemistry in Braunschweig (Germany) and Bordeaux (France) and holds a PhD in cell and molecular biology. In 2001, he started his industrial career at metaGen Pharmaceuticals GmbH and Schering AG in Berlin (Germany) as a Scientist in Oncogenomics focusing on target validation and biomarker research. In 2005, he joined Boehringer Ingelheim Pharma GmbH & Co.KG in Biberach an der Riss (Germany), where he held several positions: he started as laboratory head in Genomic Research for new drug concept nominations. In 2009, he moved to Ridgefield, CT (USA) as project leader for an anti-inflammatory antibody project. In 2011, Detlev returned to the Biberach site heading the Target Validation Technologies Group supporting all diseases areas in new drug concept creation. Beginning of 2014, he joined the BI Venture Fund investing in clinical translation of pioneering therapeutic approaches. Actually, he serves as board member of ViraTherapeutics GmbH in Innsbruck (Austria), Imcheck Therapeutics SAS in Marseille (France) and HepaRegenix GmbH in Tübingen (Germany).
Created in 2010, the Boehringer Ingelheim Venture Fund GmbH (BIVF) invests in ground breaking therapeutics-focused biotechnology companies to drive innovation in biomedical research. BIVF is searching for significant enhancements in patient care through pioneering science and its clinical translation by building long-term relationships with scientists and entrepreneurs. BIVF's focus is to target unprecedented therapeutic concepts addressing high medical needs in immuno-oncology, in regenerative medicine or gene therapy. These may include novel platform technologies to address so far undrugable targets, new generation vaccines and/or new biological entities. BIVF takes an active role with its portfolio companies – delivering significant added value through its own extensive drug discovery, scientific and managerial expertise. The BIVF has €100 million under management and supervises currently a portfolio of 21 active companies. For more information, please visit www.boehringer-ingelheim-venture.com