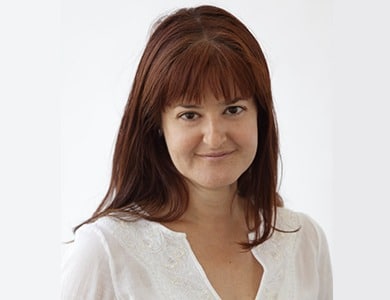 | Company | Position | Country |
| --- | --- | --- |
| LifeArc UK | Senior Business Manager Technology Transfer | United Kingdom |
Dr Georgia Gliki has been working at the interface between academic research and pharma/biotech, as a bench scientist, team leader and project manager for over 20 years. Georgia is a Senior Business Manager at LifeArc (the new name for MRCT) with more than 12 years' experience in technology transfer. At LifeArc, Georgia specialises in managing and commercialising IP arising from projects funded by the UK Medical Research Council and works closely with colleagues in Universities, Charities and industry to evaluate, develop through securing additional funding and license (or 'spin-out') a wide range of technologies (small molecules, antibodies, biomarkers and devices) across therapeutic areas. Georgia participates in a number of translational fund panels to support academic research with commercial potential as well as to support the acquisition, development, IP management and partnering of projects in LifeArc's drug discovery pipeline.
Prior to joining LifeArc, Georgia worked for Cancer Research Technology where she helped translate early stage academic discoveries into partnerable assets leading to novel therapies and diagnostics for cancer patient benefit. In 2004, Georgia joined GSK as a Principal Scientist having completed postdoctoral research at Cancer Research UK's London Research Institute. She holds a PhD in molecular medicine from University College London (UCL) and a BSc (Hons) in biochemistry.