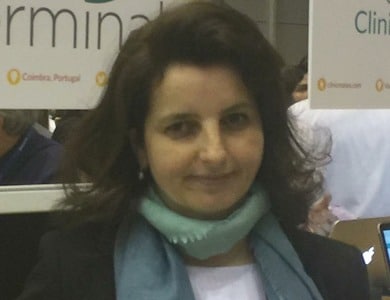 | Company | Position | Country |
| --- | --- | --- |
| Equigerminal | CEO | Portugal |
Isabel Fidalgo Carvalho is an inventor and entrepreneurial that is qualified as a Veterinarian at the Technical University of Lisbon. Has awarded a PhD in Veterinary Sciences by the ICBAS, GABBA PhD program, University of Oporto. During her PhD Isabel has trained in lentivirus and virology at University of Pittsburgh, Centre for Vaccine Research. She was director of the animal house of IBMC.INEB associated laboratory, at the University of Oporto, for 6 years (2004 to 2010) where she developed different pre-clinical animal models for human disorders. She has authored several scientific articles, invented three patents and researched a number of projects financed by the national and internationals funds. In February 2011, she founded Equigerminal, an equine biotech, and since the date her time has been dedicated 100% to develop innovative diagnostics and therapies for equines.