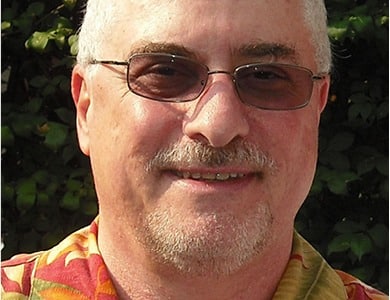 | Company | Position | Country |
| --- | --- | --- |
| Pharma Marketing News | Pharma Pundit and Publisher | USA |
John Mack, known as "PharmaGuy" on Twitter and in drug industry circles, is a thought leader in pharmaceutical marketing with more than 30 years experience in the digital space, including interactive game design, computer-based learning, drug website development, e-health ethics, and social media.
Currently, Mack is the publisher of Pharma Marketing News and Pharma Industry News Update which comprise an independent drug industry news service focused on issues of importance to pharmaceutical executives.
Mack is known as PharmaGuy (@pharmaguy) on Twitter and other social media sites and is the author of the award-winning Pharma Marketing Blog, which was cited by the Wall Street Journal as "A 'Must Read' Blog for Insiders."
Mack has a B.A. degree (chemistry major) from Franklin & Marshall College), M.S. and MPhil degrees in biochemistry from Columbia University, and an M.A. degree in communication arts & computer graphics from the New York Institute of Technology.