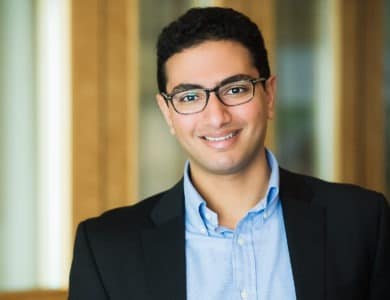 | Company | Position | Country |
| --- | --- | --- |
| Aspect Biosystems | CEO | Canada |
Tamer has played an instrumental role in the company's overall corporate, business, and technology development. Under his leadership, the company has secured significant funding, entered strategic collaborations with best-in-class pharmaceutical and biotechnology companies, developed its commercial products, continues to grow a strong patent portfolio, and is recognized as a global leader in the field of 3D bioprinting. In his previous appointment as Chief Technology Officer of the company, Tamer drove the innovation and development of the company's core technologies and intellectual property.
As a leader in the field of 3D bioprinting, he has been invited to speak on this topic at venues ranging from TEDx events to industry, scientific and executive conferences. Tamer earned his B.A.Sc. in Biomedical Engineering and M.A.Sc. in Electrical and Computer Engineering at the University of British Columbia (UBC). While completing his M.A.Sc. degree, he co-founded Aspect Biosystems. In 2014, Tamer started his Ph.D. in Electrical and Computer Engineering at UBC. He left the program to pursue his entrepreneurial ambitions and focus his efforts on building and growing Aspect Biosystems.