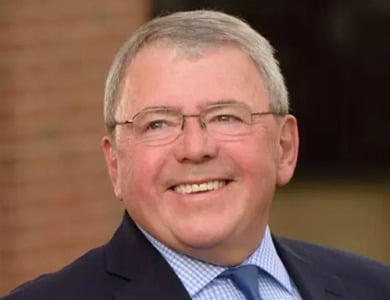 | Company | Position | Country |
| --- | --- | --- |
| University of Maryland, Baltimore | Assistant Vice President of Industry Alliances | USA |
Marco A. Chacón, Ph.D. is the Assistant Vice President of Industry Alliances at the University of Maryland, Baltimore. As a seasoned biopharmaceutical executive and entrepreneur, Dr. Chacón works with the leadership team at UMB leading special projects to de-risk and develop University IP, grow the BioPark tenant base and to strengthen the University's research collaborations with industry.
Dr. Chacón is also a leading proponent of a regional (Maryland) model to redefine and accelerate Drug-Vaccine-Device development – while engaging relevant sectors including: academic, industry, government and institutional investors. Similar models are operating successfully in NYC, Boston, London and other localities.
Dr. Chacón is the Founder and Chairman of Paragon Bioservices, Inc., a Contract Development and GMP Manufacturing Organization (CDMO) located at the University of Maryland BioPark in Baltimore. With ~250 employees and 120,000 square feet of space, Paragon specializes in the development and GMP manufacturing of biologics, including viral vectors and vaccines.
He is also the Founder of IRAZU Biodiscovery, a regenerative medicine company seeking to develop therapeutic interventions to induce hypoxia tolerance and neuroprotection as described in experimental models of caloric restriction and hibernation, as well as during the neonatal period in mammals.
His academic interests include control of metabolism, oxygen homeostasis, the regenerative potential of tissues and organs as well as the development of pharmaceutical interventions to improve physical and cognitive functions in old age.
Dr. Chacon received a B.S. degree from Youngstown State University and a Ph.D. Degree from the University of Maryland, College Park. He currently serves on the Board of Trustees of the UMB Foundation, was appointed in 2016 to the Life Sciences Advisory Board by Maryland Governor Lawrence J. Hogan, Jr., and in January 2018 joined Havencrest Healthcare Partners (Dallas, TX) as an Operating Partner.