With the highest attending rate of academics, TTOs and research institutions, BioFIT is the place where academia-industry collaborations get started. BioFIT has taken on a whole new dimension becoming the meeting point in Europe for tech transfer and for sourcing early-stage innovations stemming from public research institutions, academic spin-offs and emerging biotech companies. Together with big pharma, biotech and diagnostics companies, BioFIT operates as a platform to build partnerships for all public and private actors. BioFIT is also the marketplace for seed and Series A investment in Life Sciences.
>> SIGN UP NOW FOR BIOFIT 2018 AND SAVE UP TO €240: Register now!
>> LIMITED NUMBER OF STANDS: Contact us to book a booth!
WHY ATTEND BIOFIT?
Out of 1,000 BioFIT attendees, 1,000 deals have been generated. The breakdown in terms of nature of deals is the following:
35% of collaborative research projects
30% of licensing deals

15%

of equity investment deals
20% of services deals
Estimate based on the measurement of 2015 and 2016 delegates' outcomes
NEW! Would-be CEO Platform
Are you a bioentrepreneur seeking a project? Or do you have projects seeking CEO?
Attend BioFIT by using the partnering platform and identify your future project or your future CEO.
Public & Private Collaborations
Entail new partnerships
Source innovative and competitive early stage R&D projects
Facilitate the emergence of collaborative projects
Increase licensing opportunities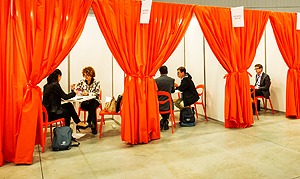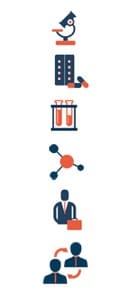 TTOs / Research institutes / Academia
30%
Pharma / Diagnostics companies
20%
Professional services & consulting
5%
CEO / VP / Managing Director
35%
R&D Researcher / Scientist
16%
Partnering / Licensing / Scouting / TTO
14%