The two most innovative start-ups who have been awarded during BioFIT 2018 are:
Emaslogen
Elasmogen Ltd is discovering and developing soloMER™s for the treatment of auto-immune mediated, inflammatory diseases. Utilising its unique soloMER™ platform, Elasmogen exploits the power of biologics as drugs but in small, simple, and stable formats that are amenable to site-specific delivery.
www.elasmogen.com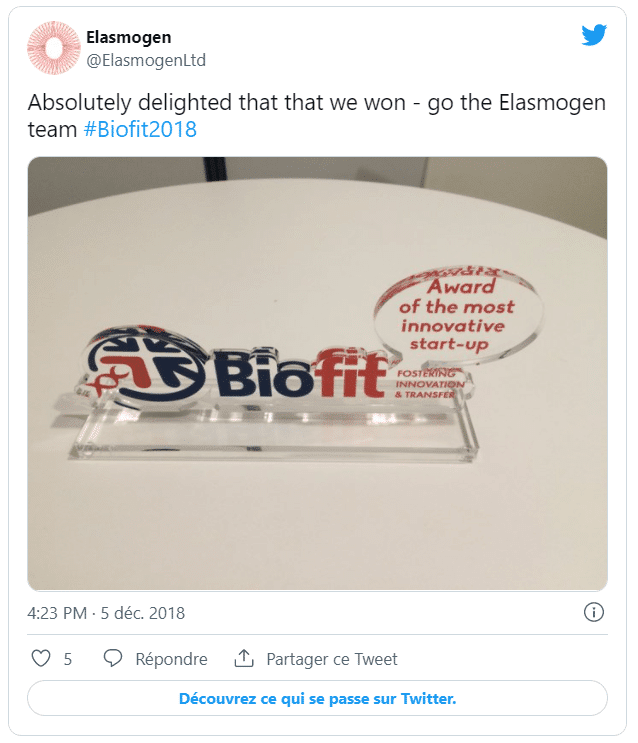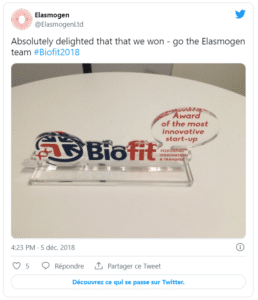 Peptomyc
Peptomyc is a company focused on the development of a new generation of cell penetrating peptides (CPPs) targeting the Myc oncoprotein for cancer treatment. The company was founded in December 2014 and it is based on Dr. Soucek's scientific research in Omomyc (the best direct Myc inhibitor known to date) over the last twenty years.