BioFIT will host the 3rd edition of the "R&D dating for animal health and innovation" initiated by SIMV, the French association for animal health industry, on 28th and 29th November 2017, in Strasbourg.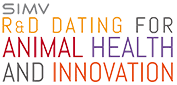 Today, public-private and private-private partnerships are thought to be the needed leverage for innovation. Hence, the SIMV (the French association for the animal health industry) launched the "R&D dating for Animal Health and innovation" which aims at initiating high-level exchanges between the research departments of the veterinary medicine and diagnostics industry and public research, as well as biotechnology companies (start-ups).
By enabling face-to-face encounters, the event will enhance the visibility of cutting-edge research in France and in Europe, encourage investments, and lead to therapeutic innovation.
ORGANISED BY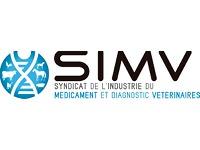 ARE YOU INTERESTED IN HAVING YOUR EVENT HOSTED DURING BIOFIT 2017?
Feel free to contact us to discuss a potential partnership. Hosting your event during BioFIT is a win-win agreement that gives the opportunity to your participants to access BioFIT.