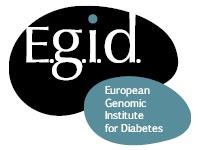 The European Genomic Institute for Diabetes (EGID) will host its 5th international symposium: the gut, incretins and diabetes, from December 4th, 2018, Lille.
This biennial event brings an international focus to our work by the joining of the IDEA Summit and the EGID symposium.
The committee and speakers are world leaders in their fields and will present the latest scientific advances in diabetes and related disorders.
This symposium provides an opportunity for young researchers to present their work via poster presentation and to win the "Best Poster Award" of up to 1000 euros.
Conference Programme:
8.30 – 9.15 AM
WELCOME COFFEE & SYMPOSIUM MATERIAL DISTRIBUTION
9.15 – 9.30 AM
INTRODUCTION AND WELCOMING
9.30 – 10.15 AM
INSIGHTS FROM BARIATRIC SURGERY
RACHEL BATTERHAM
Professor of Obesity, Diabetes and Endocrinology – NIHR Research Professor, Head of UCLH Obesity & Bariatric Services, Head of Center for Obesity Research, Department of Medicine, Rayne Building, University College London
10.15 – 11.00 AM
FOOD AND TYPE 2 DIABETES: RESTORING THE INSIDE OF THE SYSTEM
ROY TAYLOR
Professor of Medicine and Metabolism, Magnetic Resonance Centre, Campus for Ageing and Vitality, Newcastle upon Tyne
11.00 – 11.30 AM
EGID POSTER SESSION
11.30 AM – 1.00 PM
BIOFIT PLENARY SESSION: Seed funds crossing borders: How far and how fast is the early-stage investment market in Biotech globalising?
1:00 PM – 2.30 PM
LUNCH
2.30 – 3.15 PM
INCRETINS, DIABETES AND CV DISEASE
NIKOLAUS MARX
Director of the Medical Cardiology Clinic – Cardiology, pneumonology, angiology, internal intensive care Aachen University Hospital
3.15 – 4.00 PM
GUT-BRAIN GLUCOSE SIGNALING IN THE CONTROL OF ENERGY HOMEOSTASIS
GILLES MITHIEUX
Research Director – CNRS Director of U1213, Nutrition, Diabetes and the Brain
4.00 – 4.30 PM
NETWORKING BREAK
4.30 – 5.15 PM
THERAPEUTIC POTENTIAL OF MULTI-INCRETIN THERAPY – FROM MICE TO MEN
AIMO KANNT
Head of Department, General Metabolism & Obesity, Sanofi
5.15 – 5.30 PM
BEST PAPER AWARD
5.30 – 6.00 PM
CONCLUSION & INVITATION TO THE CHEESE AND WINE COCKTAIL
Partners: