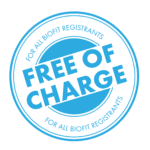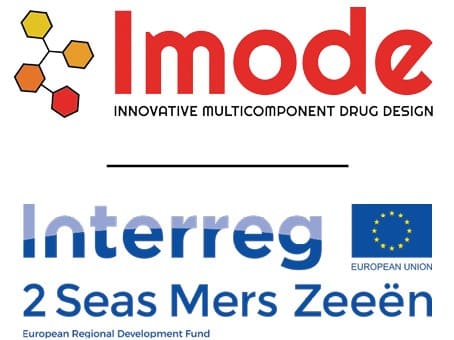 IMODE is organising its fourth annual convention during BioFIT with a morning of conferences and one-to-one meetings during the afternoon.
PROGRAMME | December 10th 
Dr Sheng Qi, University of East Anglia
"3D printing of personalised pharmaceutical solid dosage form: promises and challenges"
Roxanne Khalaj, PhD, University of Greenwich 
"Fabrication of 3D printing filaments for pharmaceutical and biomedical applications"
Dr Steven Ross, University of Greenwich
"Engineering of pharmaceutical cocrystals and salts: State of the art industrial approaches"
Luisa Roca Paixao, PhD, University of Lille
"Carbamazepin cocrystals revisited"
Dr Duncan Craig, University College London
"Nanofabrication techniques for enhanced drug delivery: from complex nanofibers to nanogels"
Dr. Youness Karrout, University of Lille
"Hot melt extruded polysaccharide blends for controlled drug delivery"
Zuzana Hlaskova, PhD, University of East Anglia
"Electrospun oral formulations for colon targeting"
Natalia T. Correia, University of Lille
"Investigation of complex molecular dynamics in multi-component systems"
Jeanne-Annick Bama, PhD, University of Lille
"Stability and mobility of multicomponent pharmaceutical materials"
Nicolas Descamps, Roquette
"Starch matrix tablets for controlled drug delivery"
IMODE is a collaborative research project for multicomponent pharmaceutical products (co-amorphous and co-crystals) and medical devices that are loaded with bioactive molecules. Started in 2016, the IMODE project is funded by the European Interreg 2 Seas programme and co-financed by the European Regional Development Fund (ERDF).
The project's overall objective is to bring together the specific transdisciplinary skills and experiences of partners (academic research groups, development agencies, SMEs) in order to provide the 2 Seas Area with strategic advantages for innovative pharmaceutical and medical applications. The IMODE project is motivated by an unmet need to develop solutions to addressing societal challenges to improve healthcare and provide novel and effective medication for various cardiovascular or gastro-intestinal conditions that lack or have inadequate treatment, all while keeping medical costs low.