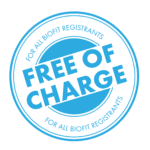 December 8th, 2020 | 10.00 am – 1.00 pm CET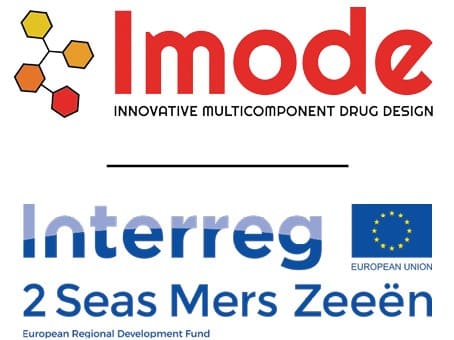 IMODE is organising its final event during BioFIT on December 8th. IMODE will also hold an exhibition stand during BioFIT convention and participate to BioFIT one-to-one meetings.
The final event will be the occasion to get an overview of the project outputs and draw the final conclusions. The rich scientific programme will particularly include the following topics:
Techniques for off-line preformulation screening and processing optimisation analysis;
Synthesis of pharmaceutical cocrystals with improved stability and dissolution rates including computational screenings;
Effective and scalable drug delivery systems developments;
Optimization of hot-melt extruded solid dispersions processing;
Bio-based matrix solid dosage form for oral controlled drug delivery;
Advanced drug delivery systems for colon targeting;
Drug Eluting Stents elaborated from advanced techniques (electrospinning and 3D printing) for the treatment of coronary artery diseases with dual therapeutic activities (thrombosis and restenosis);
Test of drug-drug interactions according to genetic profiling, efficacy and prognostic side-effects of stent.
Welcome Talks
Claudia Capecchi, MEL (European Metropole of Lille)
Julie Lefebvre, project officer, Interreg 2 Seas
Clarisse Dhaenens, Research Vice-president Sciences and Technologies, University of Lille
General Introduction
Frédéric Affouard (University of Lille, France)
1st SESSION: Innovative pharmaceutical formulations and technologies
10.25 – 10.35
Sheng Qi (University of East-Anglia, UK)
Rapid formulation screening platform to accelerate pharmaceutical product development
10.35 – 10.45
Saumil Bhatt (Cubic Pharmaceuticals Limited, UK)
Processing technologies for the synthesis of pharmaceutical cocrystals and salts
10.45 – 10.55
Duncan Craig (University College London, UK)
New approaches to nanofabrication of macromolecules and gene delivery systems
10.55 – 11.05
Chris Vervaet (University of Ghent, Belgium)
Efficient processing of solid dispersions into patient-friendly dosage forms
11.05 – 11.15
Juergen Siepmann (University of Lille, France)
Towards a paradigm change: Understanding drug release from injectable/implantable medicines
11.15 – 11.25
Nicolas Descamps (Roquette, France)
New plant-based excipient for controlled release of active pharmaceutical ingredients
11.25 – 11.40
Questions & Answers
2nd SESSION: Innovative medical devices for the treatment of coronary artery diseases
11.50 – 11.55
Dennis Douroumis (University of Greenwich, UK)
Advances 3D printed bioresorbable drug eluting scaffolds
11.55 – 12.00
Bernard Martel (University of Lille, France)
Evaluation of electrospun stent coating technology 
12.00 – 12.05
Nicolas Blanchemain (University of Lille, France)
In vivo/In vitro performance of stents  
12.05 – 12.10
Mathieu Gaudin, Lab Manager (Imabiotech, France)
Pharmacokinetics analysis and drug distribution using Mass spectrometry Imaging 
12.10 – 12.15
Pankaj Sharma (Ashford and St Peter's Hospital's NHS Foundation Trust, UK)
Genetics of venous disease
12.15 – 12.30
Questions & Answers
IMODE is a collaborative research project for multicomponent pharmaceutical products (co-amorphous and co-crystals) and medical devices that are loaded with bioactive molecules. Started in 2016, the IMODE project is funded by the European Interreg 2 Seas programme and co-financed by the European Regional Development Fund (ERDF).
The project's overall objective is to bring together the specific transdisciplinary skills and experiences of partners (academic research groups, development agencies, SMEs) in order to provide the 2 Seas Area with strategic advantages for innovative pharmaceutical and medical applications. The IMODE project is motivated by an unmet need to develop solutions to addressing societal challenges to improve healthcare and provide novel and effective medication for various cardiovascular or gastro-intestinal conditions that lack or have inadequate treatment, all while keeping medical costs low.