Innovative Solution Providers' workshop

How do we keep you in the race of Covid-19?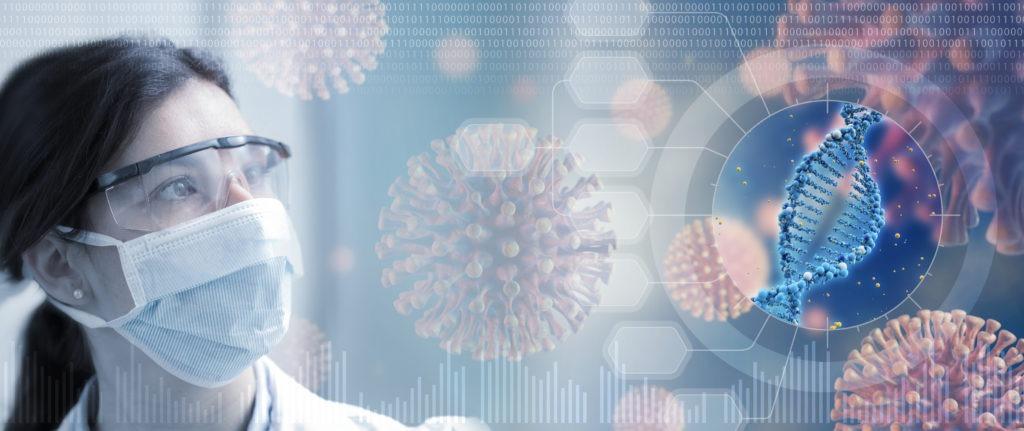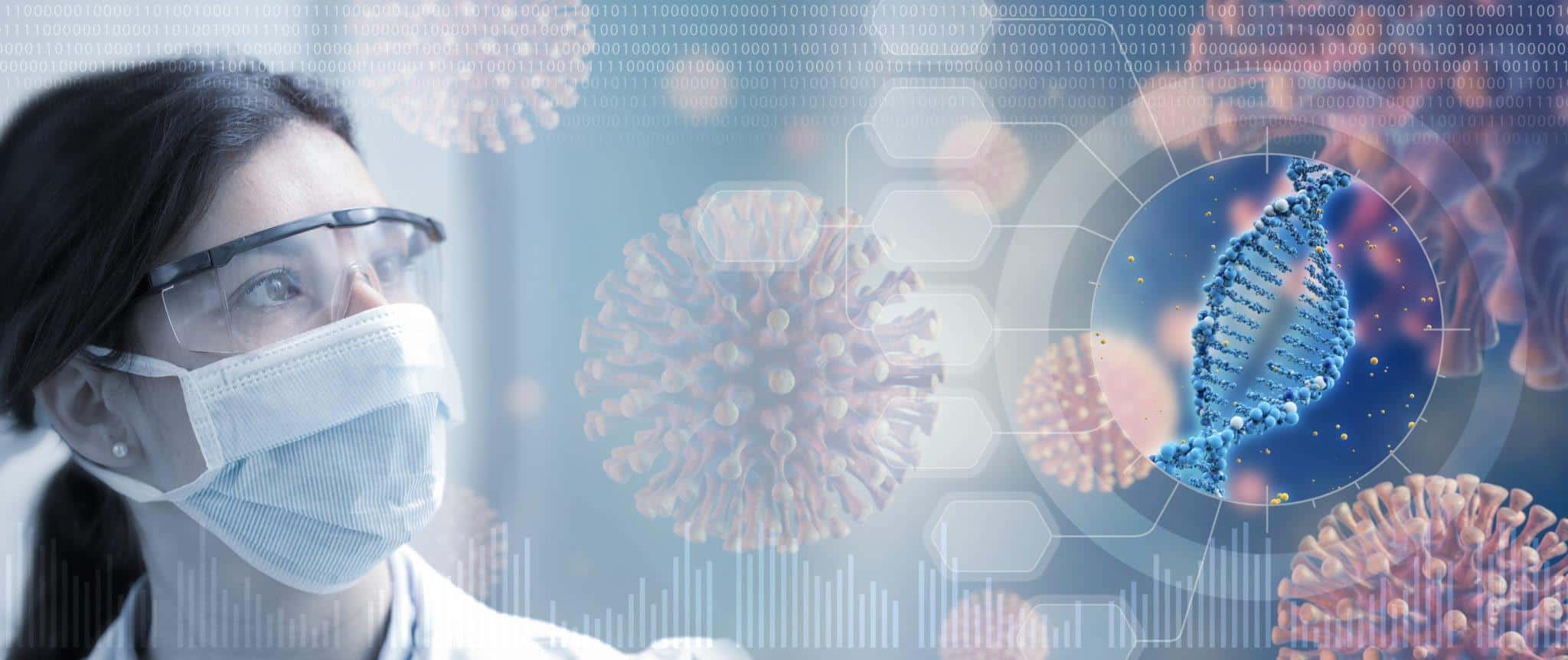 REGISTRATION:
To take part in Innovative Solution Providers' workshop, you must be registered for BioFIT event

Registration to Innovative Solution Providers' workshop is free but mandatory
How do we keep you in the race of Covid-19?

ABSTRACT
Infectious diseases are caused by pathogenic micro-organisms, such as bacteria, viruses, parasites or fungi; diseases can be transmitted, directly or indirectly, from one person to another.
Three infectious diseases have been ranked among the top ten causes of death worldwide in 2016 by the World Health Organization. These are lower respiratory tract infections (3.0 million deaths), diarrheal diseases (1.4 million deaths) and tuberculosis (1.3 million deaths).
Despite significant progress in research and treatments for infectious diseases, the control and eradication of these diseases still face major challenges. We are currently facing a new emerging infectious disease with the global COVID-19 outbreak caused by the SARS-CoV-2 virus, a type of coronavirus part of a group of RNA viruses (that cause diseases in mammals and birds). Both public research and pharmaceutical industry have been mobilized to find ways to speed up the launch of prophylactic or therapeutic solutions. We have to be SMART to win the race against COVID-19. Different options can be considered, such as substantial investments, drug repositioning, massive consolidation of pharmaceutical companies.
Faced with this fast-paced demand from the pharmaceutical industry, the CROs are coming together to respond quickly and ingeniously to this unprecedented health crisis.
Come and listen to Innovative Providers' solutions. We will unveil our continuum of specialties to unlock the scientific padlocks linked to Covid-19.
The Innovative Solution Providers gathers French based companies, Oncodesign, Cynbiose, ERBC & PharmaLex. They set-up this specialties companies network to provide the biotech and pharma industry with a full-service offering ranging from hit findings, preclinical research to regulatory developments. These partners have seen an opportunity to provide greater added value services to clients worldwide.
Key learning objectives
Panorama of Emergent & Infectious Disease
The ongoing COVID-19 outbreak
Challenges to overcome ​to find a solution against Covid-19​
Our scientific & smart specialties to keep you in the race

Dr. Hugues Contamin, DVM, PhD
Founder & CEO | Cynbiose | Cynbiose Respiratory
Hugues Contamin, is a veterinarian and PhD in microbiology. He specialized in the study of infectious diseases at the Pasteur Institute, where he worked as a researcher for 15 years. He also managed various experimental platforms such as the animal facility and primate breeding of the "Institut Pasteur" in French Guyana as well as the experimental animal laboratory of the French BSL4 high security laboratory located in Lyon. After 3 years as head of the veterinary activity of a regulatory toxicology center, he founded two preclinical CRO, Cynbiose in 2008 and Cynbiose Respiratory in 2017.
Dr. Contamin has authored more than 50 publications in international journals.

Fabrice Viviani, Ph.D
Senior Executive VP | Head of Oncodesign Service Business Unit | Oncodesign and director of at the François Hyafil research center
Fabrice Viviani holds a PhD in organic chemistry and an MA in biology from Pierre-and-Marie-Curie University (UPMC). He started his career as a biologist and was responsible for research project and clinical teams in infectiology, before turning his attention to oncology research at Aventis' oncology therapy department. He was then appointed Sanofi-Aventis' Vice President for R&D, having managed several departments (medicinal chemistry and biology for exploratory research and internal medicine, early-to-candidate DPU). At GSK he took charge of the discovery biology group at the François Hyafil research center. To date, he has been involved in discovering and developing over 20 preclinical and clinical drug candidates. Since January 2020, Fabrice is overseeing and leading all the services activities of Oncodesign Service Business unit.

Patrick Larcier, Pharm. D., MBA
Senior Director, Drug Development & Vigilance | PharmaLex France
Patrick Larcier obtained his Pharm. D. from the University of Dijon, France, a 'Certificate in Methodology of Clinical Trials' (CESAM) & a 'Certificate in Tropical & Humanitarian Medicine' at the 'Pierre et Marie' Curie University in Paris. Patrick also holds a MBA from the ESSEC Business School in Paris.
Patrick Larcier worked at Quintiles as Senior Global Project Manager & with Parexel International, GSK International & Abbott Laboratories. He pursued his professional life at Biogen in 1999 as Associate Director in the Regulatory Affairs Dpt.
Patrick Larcier joined in 2003 Neovacs as Vice-President, Drug Development. In 2008, he became the Vice-President Clinical & Regulatory Affairs at TcLand Expression. In 2011, Voisin Consulting Life Sciences hired him as Vice-President, Drug Development & Vigilance.
In 2016, Patrick Larcier co-founded PharmaLex France & became Senior Director Drug Development & Vigilance. Patrick Larcier has over 30 years of experience in Nonclinical, Clinical & Regulatory development with a particular focus on innovative medicines in infectious diseases, auto-immune disorders or oncology.

Marie-Laure Sola, Pharm. D., ERT
France Client Service and Scientific expertise pole Director | ERBC
Marie-Laure Sola graduated as Pharm. D. from the University of Clermont-Ferrand in 2002 with a medical sciences license. Since 2013, she is European Registered Toxicologist.
Marie-Laure started working as study director in 2002 in safety pharmacology (specialized in respiratory and cardiovascular function) and in general toxicology at CERB. In 2013, after 3 years as the Associate Head of Toxicology Department, she took the direction of the Safety Assessment Department regrouping pharmacology, toxicology and analytical activities. Since February 2020, following the acquisition of RTC Spa by CERB, she manages the department for Client Service and Expertise pole at ERBC France. For about 20 years, she has developed an experience and skills in non-clinical development to support ERBC clients in designing their projects.