BioFIT team will be in Lyon (France) to attend BioVision on April 13th & 14th.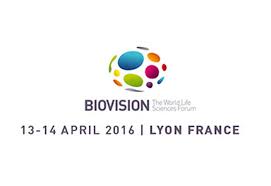 BioVision is an annual meeting, which brings together international decision makers and innovation holders from the academic, private, policy-making and civil society sectors to debate, find partnerships and invest.
Beyond the foresight, BioVision's ambition is to facilitate collaboration between different actors, innovation and ultimately access to knowledge and solutions for the general public.
Take advantage of that perfect opening to get an extensive overview of BioFIT activities, or just have a chat with our team 😉 !
Contact Marième Sophie TOURE Business Project Officer