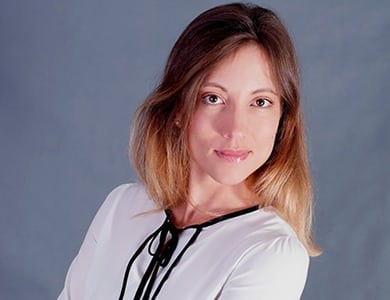 | Company | Position | Country |
| --- | --- | --- |
| Investment Manager - Life Sciences & Healthcare | i&i Prague | Czech Republic |
Barbora Šumová is the Investment Manager for i&i Prague having joined the company from the Institute of Rheumatology where she worked as a senior researcher specializing in autoimmune diseases. Her goal-oriented personality and the desire to connect her scientific expertise with business know-how were the reason to move to the technology transfer area. She obtained her MSc degree in Laboratory methods and preparation of pharmaceuticals from University of Chemistry and Technology, Prague and her PhD degree in Immunology from the Charles University, Prague. Barbora spent several years abroad (FAU, Erlangen, Germany) working on collaborative projects focused on rare autoimmune connective tissue disorders.
i&i Prague is accelerating the proof-of-concept stage of projects in the fields of Medtech, Diagnostics and Drug discovery. The company focuses on projects in discovery, pre-seed or seed phase. Recognition of truly inventive projects with real growth potential is a challenging and risky business. It requires a unique combination of expertise in scientific research and biotech market. Having such expertise i&i Prague offers its help and services to universities, VC companies and funds. Barbora uses her analytical abilities to identify and assess new investment opportunities for i&i Prague. She supports creation, development and commercialization of start-ups.