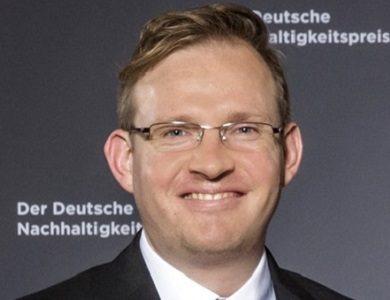 | Company | Position | Country |
| --- | --- | --- |
| Numaferm | CEO | Germany |
Christian, 36, is the inventor of NUMAFERMs technologies, co-founder of NUMAFERM and serves as CEO. Our vision is that in the near future nature-made pepteins – peptides of 20 -100 aa – have found their way into new markets and are a well-known feed stock for better products in life sciences and beyond. For this purpose screening libraries for pepteins were developed. The unique expression platform enables the reliable, costefficient and scalable production in a few months meeting pharmacopoeia specifications. We want to enable innovation and add value to your projects.
Christian is biochemist/biotechnologist by education and studied at the University of Duesseldorf, Germany, and Ann Arbor, USA. He received his PhD in the field of type 1 secretion systems in bacteria (2009-2012) before starting NUMAFERM. Christian received several awards for his developments (Deutscher Studienpreis 2013, Innovation Award HHU 2012, Next Economy Award 2019, Start Me Up Award 2018, Most Innovative European Biotech Award 2017, 40 under 40, Capital) and is co-author of more than 30 patents and peer-reviewed publications.