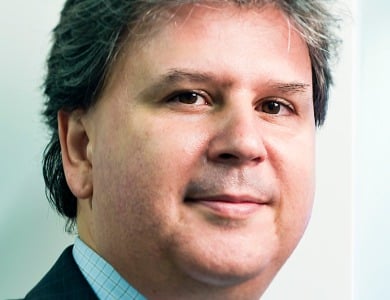 | Company | Position | Country |
| --- | --- | --- |
| PDC*line Pharma | CEO | Belgium |
Serial entrepreneur that combines strong managerial, technological, product development and fund-raising experience in biotechnology. He raised more than €80 million over the course of his career and has had numerous successes in the sale and initial public offering of biotechnology companies.
Eric Halioua is President and CEO of PDC*line Pharma, a clinical-stage biotech company that develops a new class of therapeutic cancer vaccines based on a line of Plasmacytoid Dendritic cells (PDC*line).
He is as well Board member of the biotechnology company Bioxodes (Belgium), HairClone (UK) and member of the strategic advisory board of Innobiochips (France).
He was CEO at Promethera Biosciences, under his leadership the company raised successfully more than 65M€ in capital, grants and loans. He is co-Inventor of the first GMP approved mobile manufacturing unit for cell therapy.
Eric is as well co-founder of three biotechnology companies called Myosix, Murigenetics and Digital-Orthopaedics:
Myosix is a tissue engineering company specialising in musculoskeletal cells culture used in the regeneration of the heart muscle. The company has been bought by Genzyme mid-2002.
Murigenetics is a Biotechnology company developing therapies for genetic disorders.
Digital Orthopaedics is a Digital Health company providing access to a comprehensive Clinical Decision Support System for musculoskeletal pathologies
Eric was also a Board Member of a French public biotechnology company called Valneva, which specializes in the development and commercialisation of vaccines and monoclonal antibodies.
He was as well principal of the international life sciences practice of Arthur D. Little based in Paris and Boston during 11 years. He has led work in the areas of strategy, Due Diligences, M&A and technology & innovation management for biotechnology and pharmaceutical companies. He worked for IsoHealthcare Group (eventually acquired by the Monitor Group) as a Senior Consultant where I focused on leading healthcare and life sciences issues. Eric also worked as a strategic marketing manager for the "Centre Européen de Bioprospective" and as project leader in the corporate R&D centre of Astra-Zeneca in UK.
Eric holds two master degrees (DEA and Magistère) in Pharmacology and Molecular Biology and a MBA from ESSEC business school (Paris, France), with an advanced degree from the Health Care ESSEC chair.