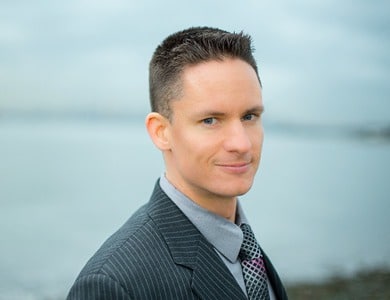 | Company | Position | Country |
| --- | --- | --- |
| Network Immunology | Co-founder and CEO | Canada |
George Hoffmann is a biotech entrepreneur who is dedicated to advancing technologies that enhance and prolong human life.  He has lead his company, Network Immunology Inc. in the securing of over $800,000 over the last eight years, mostly from his network of friends, contacts and angel investors.
George is committed to the development of Network Immunology's systems approach to treating disease and optimizing health. Realizing the immense untapped value in the network approach to understanding immuno-regulation, he co-founded Network Immunology with it's Chief Scientist, Dr. Geoffrey W. Hoffmann in 2003.  In 2007, George was appointed Manager of Business Development. In 2009, at a key juncture in the Company's history, George was appointed President and CEO. Since then he has been a major driver behind the Company's development and expansion.
George has contributed to the assembling of a team with the scientific expertise, business acumen and financial and developmental resources necessary to advance Network Immunology's platform immuno-therapeutic product, AbstimX™. With the help of this outstanding team, he has grown Network Immunology from an idea-stage startup, to a substantial industry contender on the verge of tremendous success. The Company has advanced its leading-edge platform technology, treatment and product, AbstimX™, through the various pre-clinical stages, and development is now entering the stage of human trials.
As the central communications hub of the company, George is working with Management, the Board of Directors and the Scientific Advisory Board to advance AbstimX™ through the clinic to the stage of commercialization. Hoffmann ensures the Company continues to take actions toward increasing shareholder value, including securing commercial licensing agreements that provide robust returns on investment for Network Immunology stakeholders, as well as fulfilling on the Company's stated mission, which is to enhance the quality of human and animal lives.
In his spare time George enjoys Latin dance, yoga, and long-distance cycle touring.  He is currently in the process of cycling from Canada to Mexico, along the west coast, in stages.