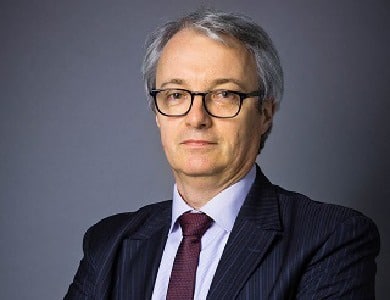 | Company | Position | Country |
| --- | --- | --- |
| IBM | Cognitive/AI Solution Specialist - Life Sciences | France |
Pascal Sempé, Ph.D.
Cognitive Solutions Specialist – Watson Health, Life Sciences EMEA
Pascal is responsible for promoting IBM's Watson Health Solutions for Life Sciences in Europe, Middle East & Asia. Pascal joined IBM in 2003 after 15+ years in Medical & Pharmaceutical Research. This included various research positions at The Scripps Research Institute (La Jolla, CA), J&J Pharmaceuticals Research Institute (San Diego, CA), and at Sanofi (France). Pascal is one of IBM's subject matter expert in Pharma R&D and Healthcare.
In his role, Pascal develops long-term relationships with key opinion leaders from many organizations from Government Agencies, Hospitals, Pharmaceuticals, Smart Food Industries… Pascal develops and maintains a strong network with the IBM Research organization and he has initiated and supported several high value-added scientific partnerships between our customers and IBM's key research teams. During the past recent years, Pascal has played a key role in developing awareness in Europe around Cognitive Computing and especially in IBM's latest breakthrough technology, named of IBM Watson. Watson Health is a dedicated business unit, created in 2015, that builds on IBM Watson's unique cognitive strengths to transform global Life Sciences & Healthcare industries and empower these professionals and patients to make better decisions about health.
Pascal holds a PhD in Biochemistry and Immunology from the University Pierre et Marie Curie and Pasteur Institute, Paris, France.