DAY ONE - Monday, December 7th
Successful early-stage innovation deals: Pharma and biotech partners divulge specifics
What are pharma companies awaiting from the start-ups they would like to interact with?
Learn from success stories of pharma-biotech collaborations through successful deals they made. What were the hurdles to these deals? What are the keys to carry a good partnership? What are the factors of success and how to handle them? When is it the best time to go meet with pharma for a biotech start-up?
Learn from figures and statistics: how many people get a deal at the end? How to picture an innovation in the best possible way to make a deal? How interactions between early-stage projects and pharma help anticipate pitfalls at the very early development stages? How innovative products have proven to come out of these deals?
This session advocates that a problem shared is a problem solved.
---
Track 1: BEST PRACTICES IN ACADEMIA-INDUSTRY R&D COLLABORATIONS
DAY ONE - Monday, December 7th
How to differentiate as a potential partner on the crowded oncology playfield?
Differentiation is key for a biotech start-up or an academic asset to be noticed and stand-up on the busy field of oncology. Similarly, spotting ideal partnership candidates for pharma proves increasingly difficult. How to take R&D to partnership with pharma? What is the recipe for a successful partnership in a packed sector? How to anticipate the hurdles of sailing an overloaded boat?
---
DAY TWO - Tuesday, December 8th
How has the 2020/COVID-19 global health crisis led to unprecedented public-private partnerships?
COVID-19 outbreak has shaken the world and the entire life sciences industry has been committed to bring solutions forward in the fight against the pandemic. How have private and public players been joining forces to facilitate research and development? How have pharma, biotech start-ups, academia and public health agencies concretely been working together on treatments, clinical repurposing, and preventive vaccines? What can be taken away from the experimental partnerships and collaborations that have emerged in this global health crisis context?

Rafaela Kunz
Professor of International Technology Transfer Management
bbw Hochschule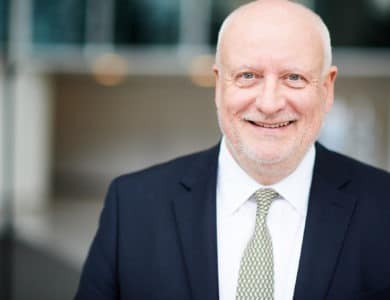 Pierre Meulien
Executive Director
Innovative Medicines Initiative
---
Track 2: NURTURING AND LICENSING EARLY-STAGE ASSETS
DAY ONE - Monday, December 7th
How is having a solid IP strategy crucial and how to design one?
IP is a critical point: how to secure your assets? A good strategy makes a whole lot of a difference, how is the necessity to have a strong IP strategy crucial in the new context of AI? What does "strong strategy" mean? What are good examples of successful strategies? What are the options?

Jürgen Walkenhorst
Manager Patents and Licenses
PROvendis GmbH

Anne-Charlotte Le Bihan
Partner
Bird & Bird
---
DAY TWO - Tuesday, December 8th
Understanding the European R&D licensing scene: 2020 tendencies and 2021 expectations
Gain insight on pharma's tendency to pick licensing deals over M&A when refuelling the pipelines, and understand how is pharma making up its shopping list: which type of assets are the most coveted? How is the roaring competition for innovative oncology assets influencing valuations and boosting early-stage deals? Will the global turn towards infectious and viral diseases induced by the COVID-19 crisis continue to be the overriding priority?
---
Track 3: FROM PRE-SEED TO SERIES A: ACCESSING EARLY-STAGE INVESTMENT
DAY ONE - Monday, December 7th
Investor pitch & tips: What are investors looking for?
10 minutes investor's pitch. Each investor talks 5 minutes about what they are looking for and then take the questions from the audience.  The goal is to help identifying the right investor for the right project.
The pitches will be followed by a 45-minute moderated discussion to gather the investor panel insights on how to raise and secure funds in a crisis/recovery context. How has COVID-19 crisis influenced investors and what is the impact on early-stage pattern of investment? How to raise funds in a post-crisis context? The panel will feature feedback from early-stage investors, discussing key figures and recent experiences as well as guidance for start-ups dealing with this additional funding challenge.
---
DAY TWO - Tuesday, December 8th
How to valorise a technology platform?
How to get it financed? Which milestones to be reached to turn a technology platform into a valuable company? What are the VCs expectations? What is the way to maturity of this assets to become a financeable company?
---
Animal Health Highlights
DAY ONE - Monday, December 7th
Developing vaccines for emerging pandemics
Financial considerations are often a major barrier to successful vaccine development, yet vaccination remains the most effective tools in the fight to help protect animals and livestock from countless new and emerging diseases. In the light of the COVID-19 pandemic, what are the innovative ways to address the challenge of preventing epidemics? How can One health concept contribute to deeper collaboration and pooled funding in vaccinology? What are the latest breakthrough technologies for future vaccine development?
---
DAY TWO - Tuesday, December 8th